The Benefits of Oyster Shell Fabric in Sustainable Fashion
Every year, around 6 to 8 million tons of oyster shells are dumped into the ocean, putting a significant strain on the marine ecology. Taiwan, which has a long history of oyster cultivation, is the most noteworthy of these countries, with an estimated 160,000 tons of oyster shells produced each year. To reduce the environmental effect, Taiwanese Garment Group Hand Global studied and created oyster shell fabric, which has been applied and patented since 2017, signaling a turning point in the fashion industry's evolution.

Davonne has become a distributor of the oyster shell fabric, with the purpose of giving excellent values to the community, breaking through all restrictions, and continually developing, helping to blowing the wind of sustainable fashion into the Vietnamese market. (Oyster shell fabric) of the highest quality on the market.

Let's learn more about oyster shell fabric from Davonne below!
Oyster Shell Fabric (Sealwool® Yarn)
The mix of recycled plastic bottles and nano-treated oyster shells elevates conventional polyester material to a new level of value and functionality. We brought the story of a yarn created from discarded oyster shells to life by naming it Seawool®.
What is the process for making oyster shell fabric?
Oyster shell cloth was created as an eco-friendly alternative to a challenging commodity in order to provide consumers with a fashionable fashion item.
Oyster shell fabric was created as a novel technique to manufacture a soft wool replacement made from responsibly sourced recycled oyster shells. Davonne collaborated with a specialized fabric provider in Taiwan who acquired oyster shells from the food sector to manufacture oyster shell fabric. Recycled oyster shells are pulverized into a fine powder using recycled plastic bottles.
This one-of-a-kind woven fabric has several advantages, like being naturally odor resistant and offering insulation to keep you warm in the cold. Oyster shell fabric is one of an increasing number of projects aimed at combating rapid fashion and changing public perceptions.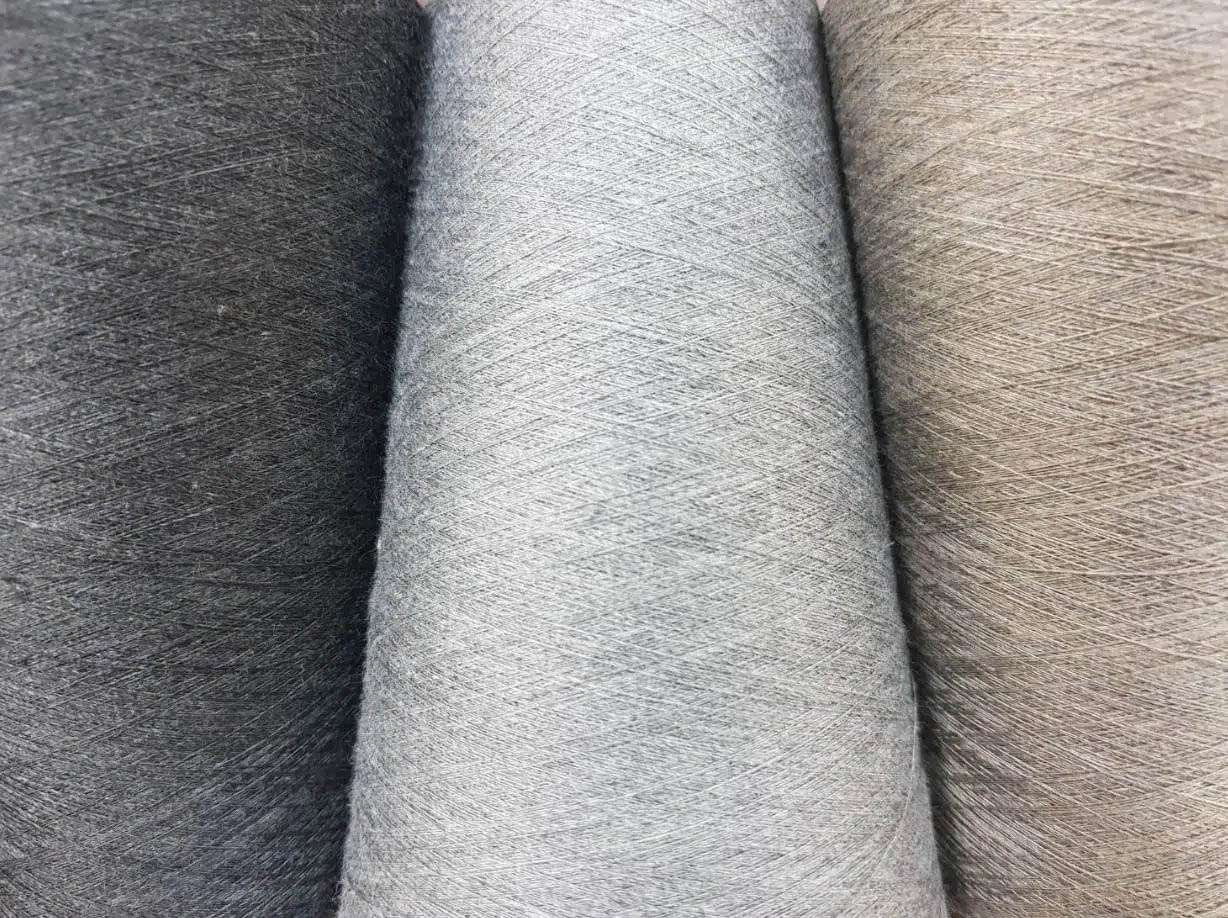 Characteristics of oyster shell fabric: pros and drawbacks
Oyster shell fabric (Seawool® fabric) is not only ecologically sustainable, but also incredibly breathable and comfortable for the wearer.
• Because the fabric is composed of eco-friendly materials, it has an excellent capacity to remove heat, moisture, and air, keeping the user dry and comfortable.
• Because of its high breathability, the fabric dries fast; the fibers are tightly woven, and the ventilation pores are designed for quick drying, making it convenient for the user during washing.
• Deodorizing and bactericidal capabilities in spades.
• When utilized, oyster shell cloth decreases the appearance of microorganisms, making it an excellent choice for persons with sensitive skin.
• Smart anti-static capabilities that improves user experience while also ensuring safety.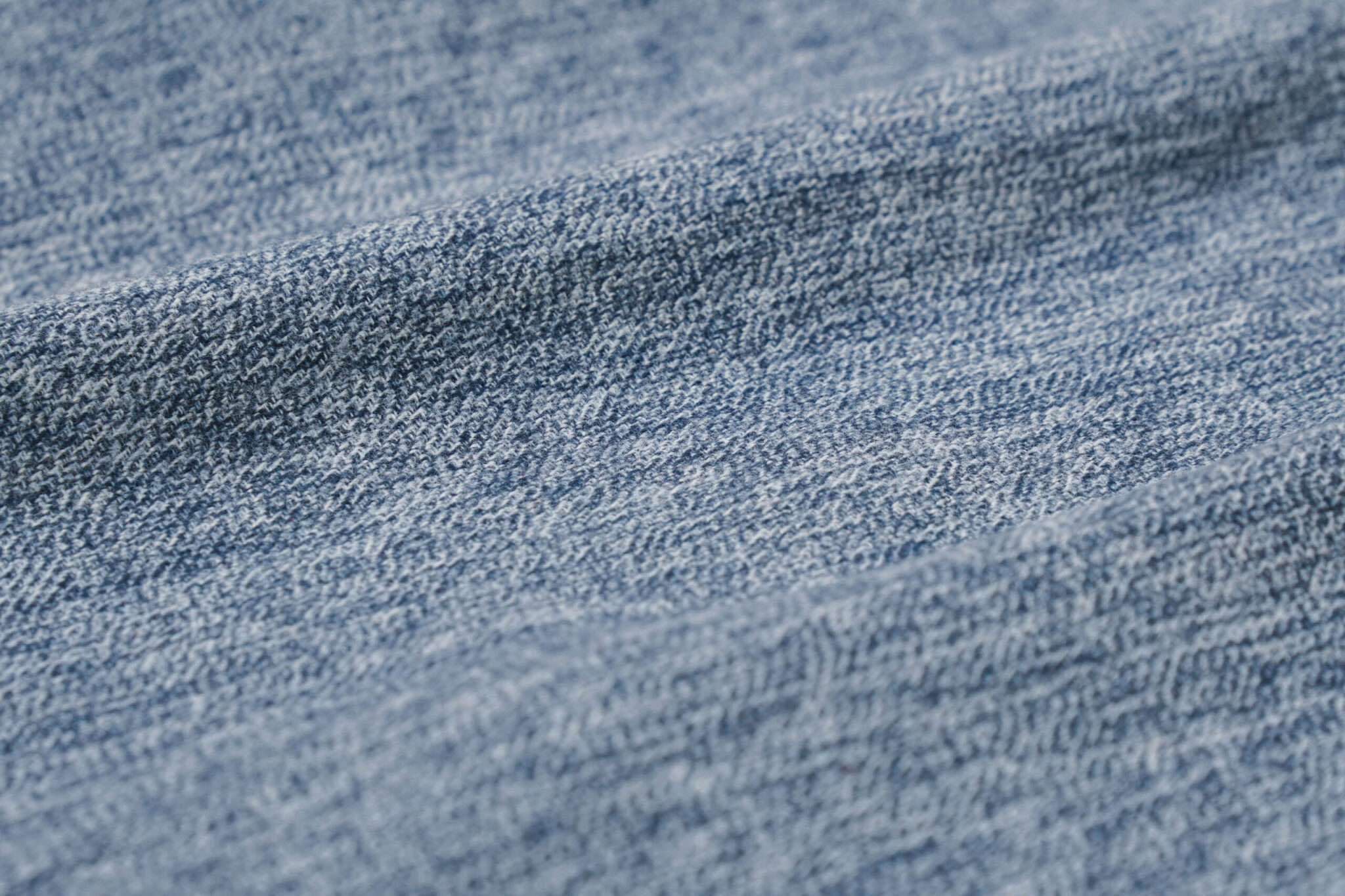 Life's applications
Oyster shell fabric is widely used in the fashion business since it is made of ecologically safe materials that are in line with current consumer trends and has exceptional attributes. It's possible to say:
• Pique fabric is a lightweight polo shirt fabric that is suitable for both men and women.
• Single Jersey fabric, which may be used to make a variety of unique T-shirts.
• French Terry fabric, which may be used to make fish-skin t-shirts and sweatshirts.
• Poplin fabric is a form-fitting, breathable fabric that may be used for a variety of shirts.
How to keep oyster shell fabric (Seawool®) in good condition
• Avoid using the washing machine to avoid color fading and texture loss.
• When fabrics treated with oxygen bleach, chlorine, or other finishing chemicals are rubbed with a wet stain remover, they may discolor and be harmed.
• When ironing, use a low-heat setting.
Where can you get oyster shell fabric from a credible source?
Davonne distributes practically all woven and knit materials directly. We have exceptionally low costs and can accommodate clients of all sizes.
We are always ready to service your needs, whether you need a huge quantity of fabric for mass manufacture of consumer items or only a little bit of fabric to actualize your own creative ideas. Friend, For further information, please contact us.